Birchall Blackburn Solicitors move out of Formby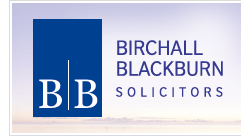 Formby based Solicitors Birchall Blackburn of Ryeground Lane since 2006 have been forced to relocate their Formby office to Southport after flood damage has made it uninhabitable after contractors carried out work in September. The electrics weren't safe and they were forced to move their four members of staff to their Churchtown office in Southport. It is still business as uaual for the Formby clients who will have to drive now to Churchtown.

The offices damaged in the flood are of course the former Paul Watson & Co. offices.